A  brighter future - for you and for wildlife
Do you want to gain new skills and experience for work, while doing something positive for the environment? Our range of programmes and courses could be just what you're looking for.
Our Bright Future offers placements, courses and projects for young people aged 11-24. You'll get practical experience, learn loads of new skills and you don't need to be a wildlife expert - anybody can get involved!
Upcoming Our Bright Future Events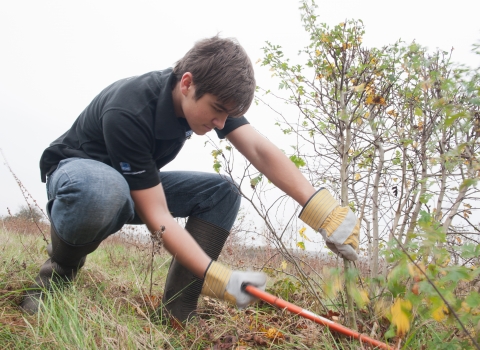 Work experience & volunteering
Our work experience placements and volunteering opportunities help you develop practical and transferrable skills whilst learning more about local wildlife. Come with us to one of our fantastic reserves, work alongside our regular volunteers and be inspired to Take Action for your local wildlife. Get in touch to find out more. 
Get in touch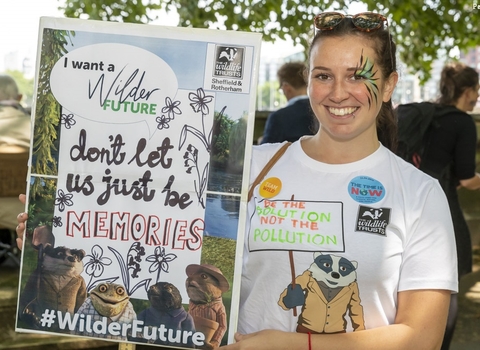 Become an Our Bright Future Youth Forum member
Become an Our Bright Future Youth Forum member and speak out about environmental issues (14-24). Worried about water quality? Passionate about plastic? Connect with others and make a noise about the issues that matter to you. This is an exciting opportunity to develop your skills and confidence, gain accreditation and mentoring. Download the Youth Forum files below to apply.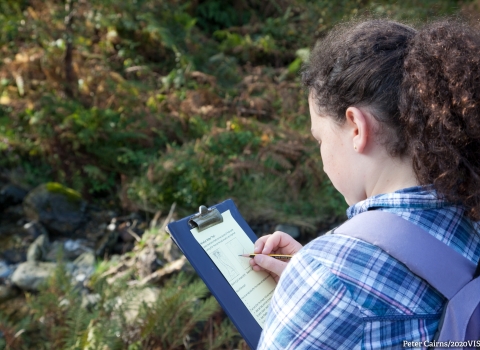 Courses
We offer an AQA Accredited Wild Skills course at 2 locations, Grove Park in Weston Super Mare and Grow Wilder in Bristol. This hands-on program gives opportunities for practical experience and skills alongside environmental learning to engage students in ecological land management and wildlife gardening tasks as well as improving their confidence and wellbeing.  
I enjoyed the project - it feels really good to help make a home for animals who might not have one. My favourite bit was doing the sawing and working with a hammer.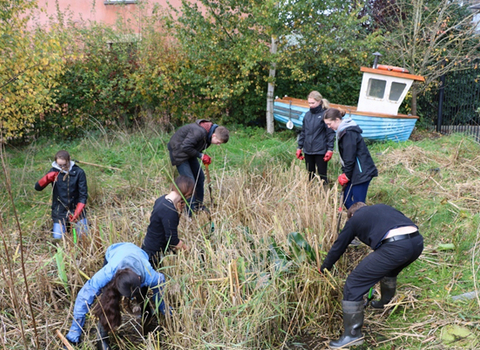 Youth Volunteering at Aardman Studios - Case Study
This exciting pond maintenance project was undertaken by our young volunteer team on 30th and 31st of October 2019 during the October half term holiday at Aardman Animation studios. Over two days we had 10 young people help to turn a neglected pond, completely taken over by reeds, into a restored habitat for wildlife. This project combined plenty of practical work with learning about wildlife, habitat management and wildlife encounters in the exciting surroundings of Aardman animations.
This project saw our young volunteers engaging in conservation work at a unique and exciting venue whilst enjoying some added extras such as a tour of the venue and a hot lunch! The volunteers were able to learn about the importance of ponds, wildlife, pond maintenance, ecology and tool use. The project involved varied different tasks and was rewarding to see the pond looking totally different upon completion.  Usually working on our nature reserves or feed Bristol our gardening hub, this project was special for the volunteers because it showed that conservation can take place anywhere in our gardens or in our workplaces.
What else can you do?
There are loads of ways you can get outdoors and support your local wildlife.