Visit our learning centres to find out about our inspiring day visits and residential programmes for early years to university and beyond.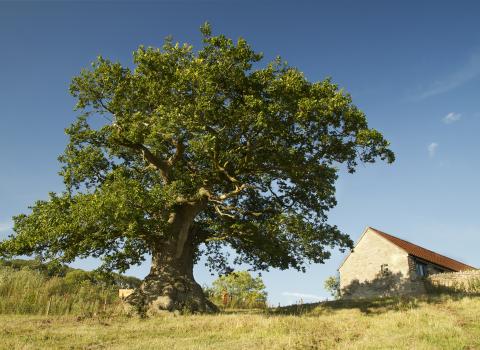 Folly Farm Centre
Pensford (10 miles from Bath & Bristol)
Folly Farm is an award-winning, sustainable learning centre, set in a 250-acre nature reserve in the Chew Valley. Explore Folly's diverse habitats, ranging from ancient woodlands to rare wildflower meadows, and find out what lurks beneath the surface of the pond.
More about Folly Farm Centre
Our learning programmes at Folly Farm

We offer a wide range of day visits and residential programmes, giving people of all ages the chance to explore the natural world, learn new skills and challenge themselves. Our curriculum-linked programmes offer rich opportunities for hands-on experiences in nature; from pond-dipping to bug hunting, bat walks to owl pellet dissection. On-site accommodation for residential programmes is provided in our beautifully-restored 18th Century farmhouse.
Testimonials

What an experience this has been for our students and it has brought key aspects of their learning to life. All of the staff have been amazing.

No child will come up to you as an adult and say, 'Do you remember that Maths lesson we did in 2014?'; but they will come and say 'Do you remember that residential visit we had to Folly Farm in 2014 when we lit fires and built shelters in the woods/ watched shooting stars in the clear night sky/trapped mice and voles in the barn/ walked in the woods at night to listen for owls?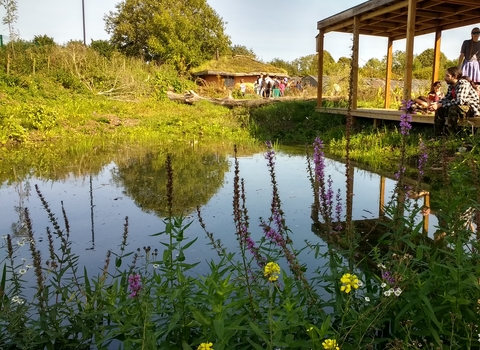 Grow Wilder
Stapleton, Bristol
Grow Wilder is a haven for people and wildlife in the heart of the city. Grow Wilder is the perfect place to learn about nature in an urban setting. Students can explore a range of habitats, learning more about the species that can be found on the site and what they can do to help wildlife at home. The six-acre site also provides indoor classroom facilities, a roundhouse and a willow circle.
More about Grow Wilder
Our learning programmes at Grow Wilder

We offer day visits focusing on ecology, environmental awareness, food growing, team building and wellbeing. We offer discounts for multiple visits, so talk to us about building a series of sessions
Testimonials

Thanks for a great day, all the children (and the adults!) had a great time. We're still talking about the leopard slugs and I hope to bring another class in the future!

The kids went home buzzing! It couldn't have been better linked in with what we are teaching at school