Volunteering is for everyone
Join our team and become part of a growing community supporting Avon's nature conservation.
From helping out in the office to laying hedges on our nature reserves, there's a range of ways you can get involved. You'll meet like minded people, gain valuable skills and learn about our native wildlife. Taking part in practical activities in stunning locations is great for your wellbeing too. 
*Please note, that due to the Coronavirus situation we are cancelling all volunteering events and activities activities for April and May 2020. This will be on review going forward until the current situation passes. You can stay up to date here. 
Meet our volunteers
Hear what some of our amazing volunteers have to say in our video.
Explore our volunteer roles
What kinds of volunteering roles do we offer? All sorts! You could work with all our teams in the following roles: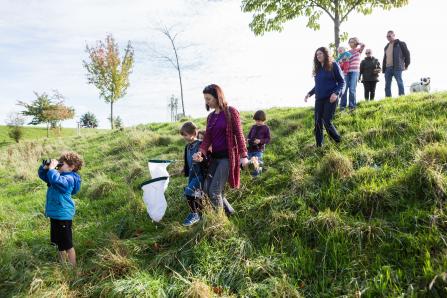 Local groups
Our local groups champion wildlife in their neighbourhood. They help look after nature reserves and local wildlife sites, fundraise for Avon Wildlife Trust, and organise wildlife activities like wildlife walks and talks.
Take action for nature - join or start a local group. 
Practical Conservation Volunteering
Our practical volunteering groups are vital in helping the Trust to manage our the wild places in our region, including managing our 30 nature reserves for both wildlife and people.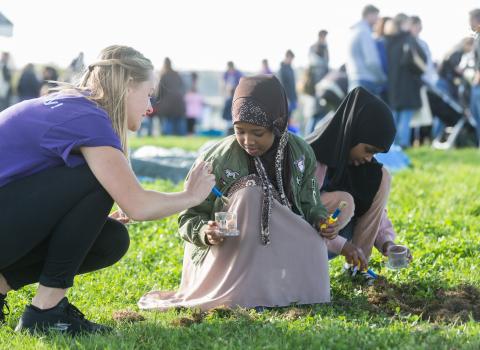 "I love feeling a valued part of an organisation that I believe in"
Join our community and support nature conservation in our region.
Become a volunteer
Get our volunteer news
Frequently Asked Questions
Here are some of the things you might want to know if you're thinking of volunteering with us
How can I get involved?

Take a look at the online calendar to see what you might be interested in and fill out an enquiry form by clicking the 'Get involved' button. If you're not sure what you'd like to do yet that's fine, fill in the form and one of the team will get back to you with some suggestions
I have mobility problems, can I still help out?

We have a range of opportunities to suit different needs. , including office based roles and, at times, outdoor roles which require less physical exertion. Please get in touch with us to discuss your needs on volunteer@avonwildlifetrust.org.uk or 0117 917 7270
Do you provide transport to your sites?

The Pollinator Corridor team, Wildlife Action Group and Wild City Action Group all meet at our head office in Bristol and transport is provided.
Do I need any previous experience?

No, just a willingness to learn!
How can I give feedback about my experience?
Want to find out more?
You can call us on 0117 917 7270 or