A nature-rich Avon
Grow Wilder (formerly Feed Bristol) is our inspiring six-acre wildlife gardening hub, where people and wildlife thrive in a productive setting. Explore our wildflower nursery, mix habitats demonstrating different techniques and a range of innovative community food growing businesses. You can buy plants, hire a room, volunteer, or join one of our courses or seasonal celebrations.
Opening times
Monday to Friday: 10:00-17:00
Saturday to Sunday: Closed until March 2021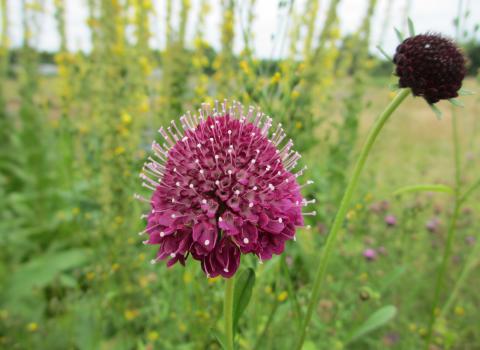 Wildflower nursery
Explore the wildflower nursery with a range of living seed banks on site. We sell native wildflowers grown in our nursery from responsibly collected seeds in our nature reserves. We can help you to select plants for a nature-rich garden, community project or landscaping scheme – just email us to enquire. 
Venue hire
Host your birthday party, meeting or course in this unique venue. Book a space or the full site, for a few hours or a full day. Best of all - proceeds are ploughed back into Grow Wilder.
Spaces for hire include the roundhouse, barn, classroom, canvas structure, polytunnel, and forest glade. Or you can hire the full site, including kitchen facilities, barbecue, outdoor fire pit, willow circle, woodlands and meadow! We can accommodate small groups to up to 500 people for the whole site. Simply fill in our booking form and we'll be in touch. You can also email us or call on 01179657086 to find out more. 
Events and courses
We run a host of events throughout the year - walks, talks, tours, kid's activities, live music and hot food. These are free but donations are welcome on the door! Follow us on Facebook for the latest events.
We also run regular courses covering wildlife gardening, identifying birds and small mammals, learning about fungi and host of other topics. These are all designed to help you learn more about the natural world and have fun doing it!
Learn
We offer opportunities for people of all ages to get outside and feel the benefits of being in nature, from toddler sessions, to school visits, to adult training programmes.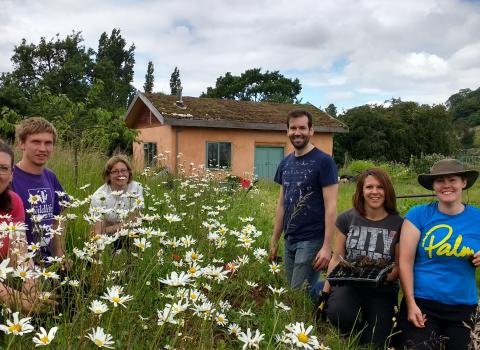 Grow Leader Course
Would you like a career inspiring people to engage with nature? Do you want to gain experience within the environmental sector?
We offer six-month Grow Leader Volunteer Placements for those who can offer two days a week, and an 8 week Grow Leader Course. 
Learn about ecological land management, therapeutic wildlife gardening and organic food growing with a focus on developing projects where people and wildlife can thrive.
Learn more
I would highly recommend the Grow Leader course for anyone who wants to know more about organic food growing, wildlife, ecology, and environmental conservation.
Volunteer placements
Find out about the volunteer placements at Grow Wilder and see how you can get involved.
Frequently asked questions
Contact us