Havens for people and wildlife
Imagine a city where whole streets and communities get together to transform gardens and open spaces. From planting for pollinators in our gardens to influencing the space around us, we can all help to make a city better for people and wildlife.
How to make a nature-rich city
We're raising the profile of our Local Wildlife Sites and encouraging everyone to get involved in enjoying and caring for these special wild spaces.
With support from The National Lottery Heritage Fund, we're working over three years with Bristol City Council to focus on eight Local Wildlife Sites across the city, making improvements for wildlife and visitors.
Explore the local wildlife sites below.
Play your part in building a nature-rich city
Come along to our guided walks, family events and courses, and learn more about the wildlife in our cities and across our region. 
We're also looking for My Wild City Volunteers. Help us run events, help with school events and help with wildlife gardening. For more information get in touch.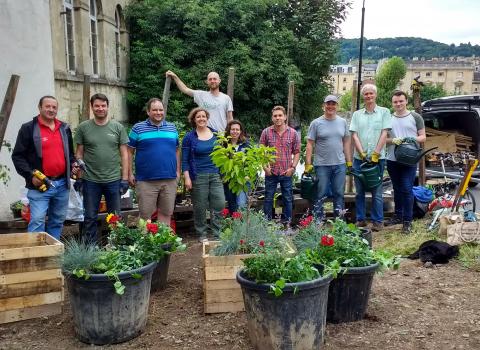 A wildlife-rich Bath
We're working with residents and partners to improve neighbourhoods for nature and connect people with wildlife in Bath.
We've worked with the local community on Walcot Street to co-create wildlife-friendly shared spaces as part of the Wild Walcot project.
As a partner of the Bathscape project, we're committed to providing more opportunities for people to enhance the beautiful green heritage sites that surround the city. Wildlife sites like Newbridge Slopes and Browne's Folly provide accessible places for urban communities to explore and enjoy local wildlife.