The National Lottery Heritage Fund
What is the National Lottery?
The National Lottery – and with it National Lottery funding for good causes like heritage, arts, sport and charities – was established in 1994. Every ticket sold contributes funds to good causes across the UK.  National Lottery funding through The National Lottery Heritage Fund is one of The Wildlife Trusts most important sources of income and has helped us to achieve many amazing things for people and wildlife over the years.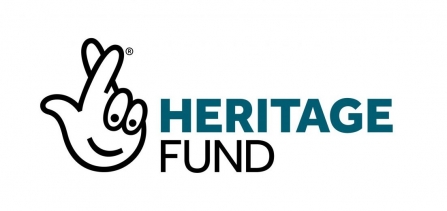 About the National Lottery Heritage Fund
The National Lottery Heritage Fund is the largest dedicated funder of heritage in the UK.  Since its creation in 1994, The Wildlife Trusts have worked closely with the National Lottery Heritage Fund to connect people to nature and each other, save precious wildlife-rich places, create new woodlands, wetlands, meadows and many other habitats and protect rare and endangered species.  The National Lottery Heritage Fund has invested a total of £7.1bn in 40,000 heritage projects. The hundreds of Wildlife Trust projects across the UK supported by the National Lottery Heritage Fund have benefited thousands of people from all walks of life – helping them to experience the joy of wildlife in their daily lives; from children and young people to older generations; from those living in urban areas to those in the countryside, or by the coast.
How the National Lottery Heritage Fund has helped Avon Wildlife Trust create wildlife-rich places and communities
My Wild City
Funding from The National Lottery Heritage fund is enabling us to work In partnership with Bristol City Council on an exciting project -  My Wild City. The three-year project will focus on eight local wildlife sites in different neighbourhoods across Bristol, working with local organisations and linking people living in the communities nearby with these spaces. Through the project, people of all ages will have more opportunities to explore and learn about the wild plants and animals in each local wildlife site, as well as develop the skills and knowledge to help them thrive in the future.
Local Wildlife Sites are important wild places - pockets of woodland, wildflower meadows and scrubland where nature can thrive in our towns and cities. My Wild City will focus on eight separate Local Wildlife Sites in different parts of the city. The sites are; Dundry Slopes, Northern Slopes, Hengrove Mounds and Hawkfield Meadow, Lawrence Weston Moor, Saltmarsh Drive Open Space, Stockwood Open Space, Coombe Brook Valley, and Dundridge Woodland. 
Thanks to money raised by National Lottery players, The National Lottery Heritage Fund has awarded £453,100 to the partnership project and over the next three years, we will be helping to improve the conditions for wildlife, providing more information for visitors and many opportunities for people to enjoy these wild places. There will be a programme of family events, school visits and practical conservation days on each site throughout the three years. Our long term aim is for more people to enjoy their local wildlife site and where they can, contribute to caring for these special places.  
Read more about our My Wild City project