Bristol's Hidden Havens for Nature to be Transformed for People and Wildlife thanks to National Lottery players
A three-year project to transform some of Bristol's hidden spaces for nature and bring communities closer to the wildlife within them, gets underway this month.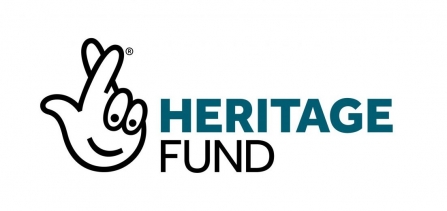 Led by Avon Wildlife Trust in partnership with Bristol City Council, with funding from The National Lottery Heritage Fund, the My Wild City project will focus on eight local wildlife sites in different neighbourhoods across Bristol, linking people living in the communities nearby with these spaces.
Through the project, people of all ages will have opportunities to learn about the wild plants and animals in each local wildlife site, as well as build skills and knowledge to play their part in helping them thrive in the future. Thanks to money raised by National Lottery players, The National Lottery Heritage Fund has awarded £453,100 to the partnership project which begins this month.
Local wildlife sites are often overlooked wild places in towns, cities and neighbourhoods where nature thrives, including pockets of woodland, wildflower meadows and open grassland close to housing and communities. As our wildlife faces growing pressures and much-loved species like hedgehogs, bats and owls are under threat, these spaces play a vital role in helping urban wildlife survive and giving people places to explore and enjoy.
Avon Wildlife Trust, together with The Wildlife Trusts national movement, is campaigning to put nature into recovery through new strong laws to help our wildlife make a comeback. The Wilder Future campaign is calling for a Nature Recovery Network to be established – a joined up network of wildlife-rich spaces right across the UK, including local wildlife sites within urban neighbourhoods. My Wild City will focus on eight separate local wildlife sites in different parts of the city, enabling them to become part of this vital Nature Recovery Network. The sites are; Dundry Slopes, Northern Slopes, Hengrove Mounds and Hawkfield Meadow, Lawrence Weston Moor, Saltmarsh Drive Open Space, Stockwood Open Space, Coombe Brook Valley, and Dundridge Woodland. All eight sites are already open to everyone to explore this spring and summer.
Over the next three years, Avon Wildlife Trust will help people living nearby to connect with their local wildlife site through a programme of family days, school visits and practical conservation days to improve the condition of each site. The long term aim of the project is to build the capacity of the local community so that people of all ages can contribute to caring for these special places, understanding what is needed to help wildlife flourish and enabling others to access and enjoy the space.
Ian Barrett, Avon Wildlife Trust CEO said;
"Everyone deserves to access wildlife-rich spaces to enjoy nature and improve their wellbeing. Our wildlife is under pressure as never before and needs space not just to survive in dwindling numbers and ever-shrinking habitats, but to really thrive in urban neighbourhoods. Thanks to this National Lottery Heritage Fund support, we can make a real difference to these hidden habitats, ensuring wildlife like woodpeckers, bats, voles and slow worms are a common sight once more – and these sites will be part of a joined-up network achieving nature's recovery in Avon and nationally.
"There are already local people living near each of these wonderful local wildlife sites who know them well and are giving time and energy to caring for them. My Wild City means we can now support them better and encourage more people to play their part in looking after these special places, so their future is safe."
Councillor Asher Craig, Deputy Mayor with responsibility for parks and green spaces said:
"We are delighted that this project is now getting underway, and are pleased to be working in partnership with Avon Wildlife Trust. It is a fantastic opportunity to restore the habitats, wildlife and natural heritage of these important sites, while providing many benefits to the communities that get involved."
If you live near to any of the sites and would like to get involved in the My Wild City project please email mywildcity@avonwildlifetrust.org.uk