Avon is facing an ecological emergency. Help wildlife to fight back.
Ecological emergency declared
In February, our Chief Executive Ian Barrett joined the Bristol mayor in declaring an ecological emergency in the city. In July, they were joined by Bath and North East Somerset Council who declared an ecological emergency in Bath and the surrounding areas. Wildlife is struggling to survive throughout the UK, and 41% of species – including much loved butterflies and hedgehogs – are currently in decline. We are working with other local authorities and partners to make sure that large-scale action is taken throughout Avon.
We want to create more wildlife-rich spaces, and secure commitments from councils, planners, businesses, organisations, community groups and residents to support wildlife. We have launched an appeal to accelerate the pace of change, and are asking members, supporters and volunteers to manage their gardens to attract wildlife, buy local produce and donate towards this appeal.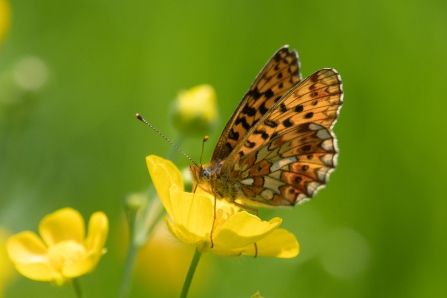 Nature urgently needs our help to recover – and it can be done.
Time is running out for some wildlife
The UK has lost over 400 species in the last 200 years, and a further 15% are currently at risk of extinction. Human intervention is causing the declines, as changes in climate, pollution and the way land is used are reducing space, habitats and food sources for wildlife. The potential impact on human life is dramatic – clean air, clear water, healthy soils, food crops, natural flood defences and beautiful places that support our wellbeing all rely on a thriving natural world.
We are leading and participating in a range of projects in Bristol, Bath and North East Somerset, North Somerset and South Gloucestershire to improve ecological awareness and deliver more wildlife habitats. But with over 100,000 new homes planned locally by 2036, we need more support now to accelerate the pace of change – or we risk losing some species forever.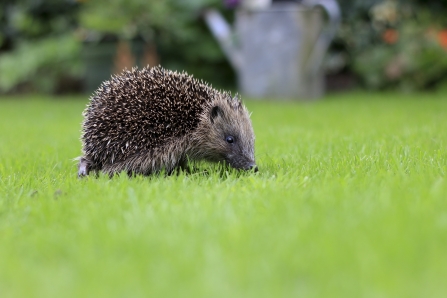 How you can help
The good news is that it is not too late for wildlife to fight back. We have grand ambitions for nature's recovery in the West of England, by raising awareness, connecting green spaces, creating new wildlife havens, making road verges and roundabouts wilder, and encouraging others to take direct action. You can make a real difference by:
Managing your garden or outdoor space to attract wildlife
Using locally grown or eco-friendly produce and products
Contacting your MP or Councillor
Making a donation towards this appeal:
£15 could help us plant wildflower seeds
£25 could buy tools for our B-Lines project volunteers to create pollinator habitat
£100 could help us host meetings to influence organisations, businesses or community groups to make changes that support wildlife
Together we can help the natural world to fight back, for the benefit of people and wildlife.
Thank you for your generosity.
Please give as much as you can afford