This course allowed me to focus my life, to think about what I am doing by learning lots of positive things.
A self-care course
Wellbeing with Nature is an inspiring course supporting people to learn new skills, build confidence and lead healthier lives through experiencing nature and being outdoors. The courses use the 5 Pathways to Nature Connectedness  – a set of evidence-based actions developed by the University of Derby which improve wellbeing when practiced regularly.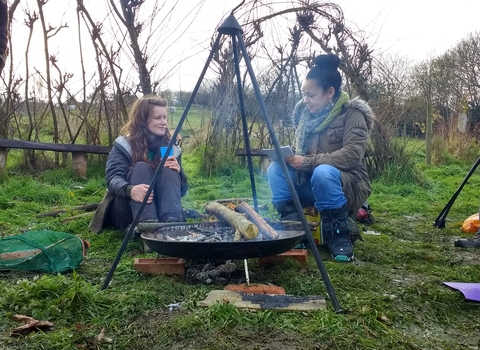 Who it's for
This supportive course is for anyone with long-term health conditions, low mood, anxiety or stress.
Refer someone
I enjoyed the group activities. The best is the cooking and improving my motivation. 
Course overview
We run three different six-week courses to help people make positive changes to their wellbeing. 
Each course combines basic conservation tasks with practical activities like walks, natural crafts and cooking over a fire. At the end of each day, there's time for reflection.
We also provide one-to-one mentoring to support personal development and progression onto more activities.
By the end of each course, participants are equipped with new resources and tools to care for their wellbeing and the environment.
Location
We run our Wellbeing with Nature courses at two sites:
Grow Wilder

Wildlife and food growing

Wednesday 10am-3pm

Learn about wildlife, food growing and maintaining wildlife habitats. 

Address:
Frenchay Park Road
Stapleton
Bristol, BS16 1HD

 Suitable for people with limited mobility.
Dundry Slopes

Conservation Heritage Skills

Friday 10.30am-3pm 

Learn conservation and land management skills to enhance this local green space for people and wildlife. 

Address:
The Roundhouse
Bourchier Gardens Allotment Site
Crosscombe Drive
Hartcliffe
Bristol, BS13 0DA

Not suitable for those with limited mobility.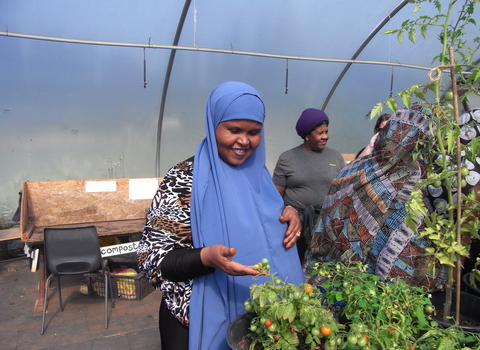 Joining the course
We welcome referrals from health professionals and those involved in social prescribing, but anyone can refer someone – and you can refer yourself. Simply send us your completed referral form and we'll be in touch to talk to you. 
Download referral form
Success
Of those that have so far taken part in Wellbeing with Nature, 87% of participants report increased improvements in their health and wellbeing, and 70% have gone onto additional activities, further education or employment. We are grateful to The National Lottery Community Fund for supporting this work.
I consistently receive positive feedback from people who have attended the course around how they feel their wellbeing has improved.

"As a social Prescribing Facilitator in East Bristol, I have found the Wellbeing with Nature course an invaluable signposting pathway for supporting people to access nature and the outdoors. I consistently receive positive feedback from people who have attended the course around how they feel their wellbeing has improved. I attended a taster day there and really enjoyed the supportive atmosphere and activities."
The Care Forum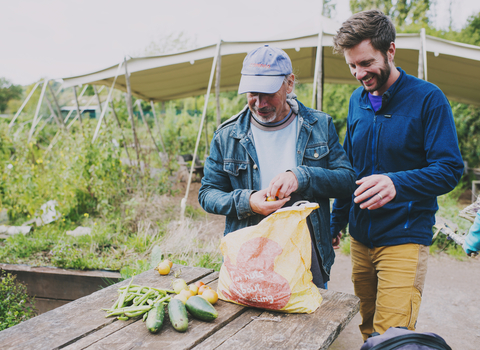 "You can get isolated easily when you're depressed. To come out and see different people helped"
People are referred to the course for many reasons.
Read blog
FAQs
Are the sessions run as a drop-in basis?

This is a six-week course and is not available as a drop-in service.
Can people just join a group straight away and start counting the six weeks from then?

We have set start dates for each cycle of six weeks. We do this so that the group has a chance to settle and get to know each other.
Do people need to do a taster day before you can start?

We advise people to come on a taster day so that they can meet the group and get a better idea about course. We understand that this may not always be possible and can arrange another day to come and meet one of the team.
Can people do one six-week block?

We encourage people to complete all three cycles, but understand if circumstances mean only one course is attended. 
If people do 18 weeks in total, will they cover the same things?

We have designed three different six-week courses, so there will always be more to learn and enjoy.
Useful downloads