Wildlife needs willpower!
Imagine leaving a gift that could truly last for generations. A gift that ensures others can enjoy local wildlife and wild places in the future - just as you do now. Leaving a legacy in your will to Avon Wildlife Trust could make that difference.
Every single gift in your will, however large or small, counts. At Avon Wildlife Trust we've been dedicated to looking after local wildlife for more than 30 years, so you can be sure that every penny you choose to leave in our care will be well invested in local wildlife conservation for the future.
Your legacy could
help us acquire important wildlife sites, saving them from future development
enable us to continue supporting the recovery of some of our rarest species
manage our nature reserves and help others maintain their land for wildlife
inspire young people about the natural world through our education activities
support our work with developers and local authorities on planning and policy to give wildlife a voice and make space for nature.
I'm sure that, like me, you're concerned about the future of our planet. You too share a belief that it is important that we leave a thriving natural world for future generations to know and enjoy. That is why making a Will is one of the most important jobs any of us has to do.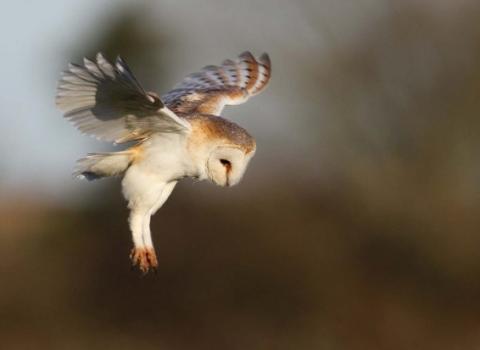 Making a will for wildlife
Making a will is the only way to make sure your wishes are carried out after your death. Naturally, when thinking about your will, you'll want to make sure your loved ones are looked after first. Then you may want to think about leaving a proportion to charities close to your heart. Choosing to leave a legacy to Avon Wildlife Trust will ensure that generations to come can continue to enjoy our special, local natural world.
How to include a legacy gift in your will
Already made your Will?

If you already have a will and wish to add a charitable gift it is usually easy to do this using a form called a codicil. We recommend using a solicitor for this to make sure it doesn't inadvertently change any other arrangements in your Will.
Inheritance tax

Gifts to charity are tax-free. If you leave a legacy to Avon Wildlife Trust the value of the legacy is deducted from your estate before inheritance tax is calculated. This means your gift not only benefits the Trust, it can also reduce your liability to inheritance tax.

Did you know… Since April 2012 the rate of Inheritance Tax has reduced from 40% to 36% on estates that leave at least 10% of their value to charitable causes.
Our promise to you
We recognise your loved ones come first in your will.
We will treat you fairly and answer any questions honestly.
You don't have to tell us if you have remembered us in your Will – we respect your right to privacy.
We understand that circumstances change and there may be a time where you need to take the Wildlife Trust out of your will.
We promise to use your gift wisely, in line with your wishes.
Get in touch
To talk to someone in confidence about leaving a gift in your will to Avon Wildlife Trust, please contact Nicole Squire.
You can email Nicole.Squire@avonwildlifetrust.org.uk or call 0117 917 7270.