Wildlife needs willpower!
Celebrate life by giving a gift that could truly last for generations. By including a gift in your will, you can ensure that others continue to enjoy local wildlife and wild places for years to come – just as you do now. Including a gift in your will to Avon Wildlife Trust will help to make the lasting difference we need to ensure a wilder future for Avon's wildlife.
Every single gift makes a difference, no matter how large or small, whether money or land. With the help of people like you, Avon Wildlife Trust has looked after local wildlife and wild spaces for 40 years so you can be sure that every penny you gift will go towards ensuring a wilder future. It could even reduce the amount of Inheritance Tax you pay.
Make a free will online with Avon Wildlife Trust
We are excited to offer our free online will writing service with Guardian Angel. In just 15 minutes, you could complete your will to be checked by experts . Most people who use the service include a gift in their will to Avon Wildlife Trust and they are helping to secure a wilder future for generations to come. There is absolutely no obligation to include a gift in your will and you can still create a will for free. 
I'm sure that, like me, you're concerned about the future of our planet. You too share a belief that it is important that we leave a thriving natural world for future generations to know and enjoy. That is why making a will is one of the most important jobs any of us has to do.
A gift in your will could
Help secure important wildlife sites, saving them from future development
Continue supporting the recovery of some of our rarest species
Manage nature resources and help landowners maintain their land to help wildlife thrive
Inspire young people to care about the natural world through learning activities
Support work with developers and local authorities to give wildlife a voice and make space for nature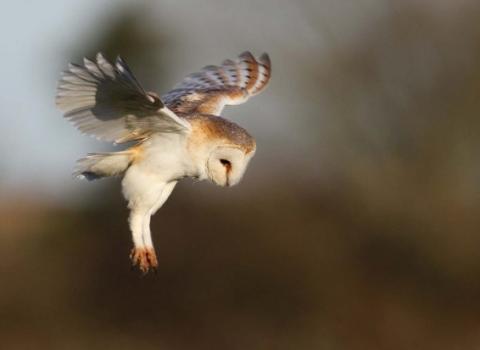 Making a will for wildlife
Making a will is important to make sure your wishes are carried out. Naturally, when thinking about your will, you'll want to make sure your loved ones are looked after first. Once you have done this, please consider including a gift to Avon Wildlife Trust to ensure that generations to come can enjoy a wilder future in our special, local natural world.
We respect your confidentiality and wishes
We recognise your loved ones comes first
We will treat your questions and requests with fairness and honesty
We respect your privacy so do not need to know what you have included in your will. However, if you let us know you have included Avon Wildlife Trust in your will, we'll be able to keep you updated of what your gift is going to achieve
We promise to use your gift wisely and in line with your wishes
Get in touch
To talk to someone in confidence about including a gift in your will to Avon Wildlife Trust, please contact our Laura Weide by emailing Laura.Weide@avonwildlifetrust.org.uk or call 0117 917 7270.