Good for wildlife, good for business
Our partnerships are created to be mutually beneficial. Whether you want to enhance the wildlife habitats in your community, improve the health and wellbeing of your staff, or help future generations care for nature, we'll work with you to achieve your aims.
When I proposed this project to our board late last year, I couldn't have predicted the scale of the positive impact for our team, connecting us to an incredible charity within our community, and the benefit it would bring to the natural landscape of our city.
Partnership projects 
Take on a partnership project with Avon Wildlife Trust - your employees will help create an environmental project that benefits the community and wildlife in the area. Learn about some of our projects below.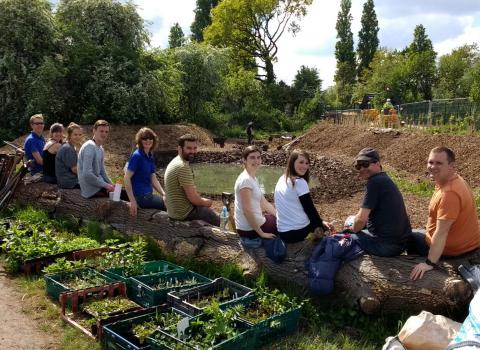 Wildlife Pond - Ecosurety
Ecosurety partnered with us to create a large new pond at our Feed Bristol site, enabling community, school and volunteer groups to safely learn about the different native species living in the city's green spaces. 
Employees volunteered 240 hours to landscape, plant the pond area, and construct a covered dipping platform. Thousands of native wild flowers were planted from seeds and cuttings of plants from nature reserves across the South West. Employees also took part in several fundraising activities to provide the essential funds needed to realise the project.
Learn more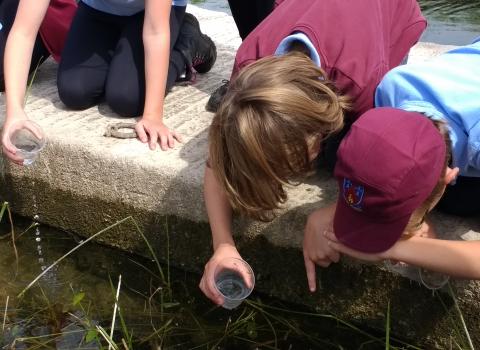 Spawn to be Wild - Bristol Water
Spawn to be Wild is an award-winning school project, funded by Bristol Water. Children in primary schools across the region rear young eels (elvers) in their classrooms, with a whole programme of curriculum-linked learning activities based around this fascinating yet critically endangered fish. Now in its fourth year, over a thousand children have cared for young eels in schools and released them into the wild.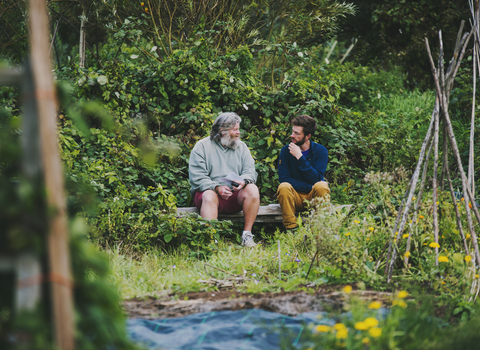 Wellbeing Garden - Rolls Royce
We're mentoring employees from Rolls Royce to transform a scrubby wasteland into a therapeutic and wildlife-friendly, outdoor garden for the Multiple Sclerosis Therapy Centre.
Many people treated at the centre expressed a need for an accessible garden where they could receive therapies like physiotherapy and reflexology. Rolls Royce worked with the local school, garden designers and our own wellbeing, conservation and Feed Bristol teams to co-design an inspiring new space, which they will create this summer. This partnership project is a great example of working together to achieve real change.
Become a corporate partner
Sign up to our Business Supporter eNewsletter