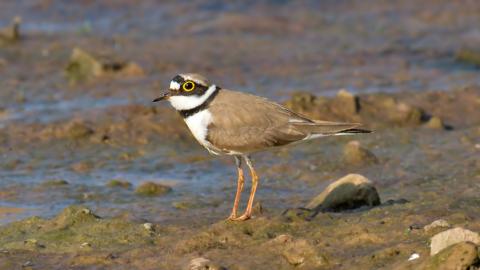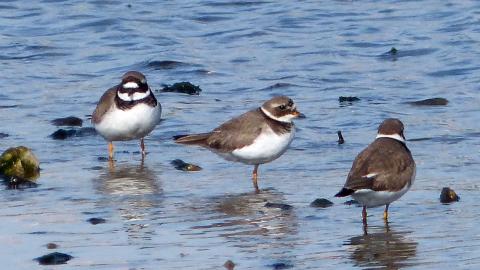 A great place to spot wildfowl including migrating birds feeding in the reed beds around the lake.
Know before you go
Entry fee
No
Grazing animals
No
Walking trails
Pavements run along the main road side, paths to picnic sites.
Access
Hides with permit only, obtainable from Bristol Water Recreation Department, Woodford Lodge. General access available from the road side and picnic areas. Pavements run along the main road side, paths to picnic sites. Contact the Trust for disabled access information
When to visit
Opening times
For details of the visitor centre and cafe please visit the Bristol Water Chew Valley Lake website: bristolwater.co.uk/chewvalleylake
Best time to visit
April to July, October to February
About the reserve
Breeding birds include great crested and little grebe, gadwall, tufted duck, shoveler and pochard. Hobbies often feed over the area in late summer.
When the water level falls, the mud attracts waders such as dunlin, ringed plover and green sandpipers.
Summer sees large populations of dragonflies hunting over the water. These include ruddy darters and, later in the summer, migrant hawkers.
Wintering wildfowl include important numbers of shoveler, gadwall, teal and tufted duck. Goosander, great crested grebe and cormorant also occur in large amounts.
The reedbeds are a vital autumn feeding station for reed and sedge warblers prior to their migration. The winter gull roost is a spectacular sight with up to 50,000 or more, mostly of black-headed, common and Mediterranean gull.
Chew Valley Lake often attracts rare birds, including osprey, the scarcer grebes, and an American wader or duck appears most years.
There is a visitor centre and cafe run by Bristol Water at the picnic site near the dam. The Chew Valley Lake Birding website contains frequently updated news and information on its birds and wildlife, access, maps, and the definitive Chew bird list!
Environmental designation
Site of Nature Conservation Importance (SNCI)
Site of Special Scientific Interest (SSSI)
SPA