What is Nextdoor Nature?
Imagine stepping out of your front door to birds singing, walking along streets full of flowers, or sharing locally-grown food with your neighbours in a community garden. We know that having nature on our doorsteps is not only good for our physical and mental health, but also helps us better connect to each other.
Nextdoor Nature is bringing communities together to help nature flourish where they live and work! Thanks to £5 million funding from The National Lottery Heritage Fund, Nextdoor Nature will provide people with the advice and support they need to help nature on their doorstep, and leave a lasting natural legacy in honour of the Queen's Platinum Jubilee.
Avon Wildlife Trust's Nextdoor Nature
Nextdoor Nature projects are here to support communities in
The Somer Valley and BS1 and BS5
who want to create space for people and nature on their doorstep.
You can read more about the projects so far on our Nextdoor Nature Blogs and find out more about the specific projects in each area by clicking below.
NEWS
We are now inviting applications for people to tell us their ideas for a community-led wildlife project in the Somer Valley! 
Please complete our application form if you have a project idea. Whether it's a green space that could be buzzing with insects, a community garden that needs some love or a pond you want to see hopping with wildlife, we want to hear from you. 
Nextdoor Nature Somer Valley: Community Interest Form
Please don't hesitate to get in touch if you need help with form or just want to talk to someone about your idea.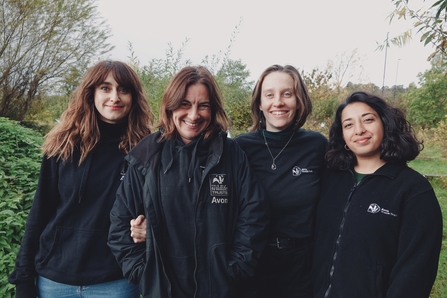 There is no power for change greater than a community discovering what it cares about.