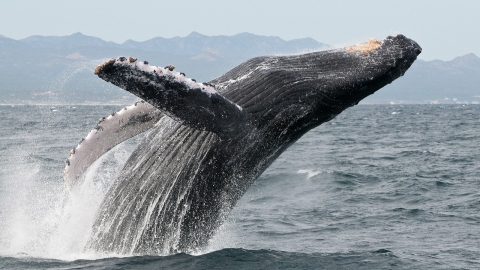 An Evening with Mark Carwardine – an entertaining evening for anyone interested in wildlife
Location:
The Space,
5 Temple Street
,
Keynsham ,
BS31 1HA
Book
"Never, ever, ever write a field guide" and much more! An
entertaining evening for anyone interested in wildlife.
Event details
Meeting point
The Space is located above Keynsham Library, entrance to the event is via Temple Street, opposite Iceland. Free parking in Ashton Way car park
Date
Time
7:30pm – 9:30pm, doors open 7pm
About the event
Zoologist MARK CARWARDINE is an outspoken conservationist, award-winning writer, TV and radio presenter, widely published photographer, wildlife tour operator, magazine columnist and consultant. He presented the weekly programme Nature on BBC Radio 4 for many years and, among other TV work, co-presented two six-part BBC-TV series: Last Chance to See (with the comedian and actor Stephen Fry) and Museum of Life. The author of more than 50 books, he has been writing a provocative monthly conservation column in BBC Wildlife magazine since 2004, and is Vice President of Avon Wildlife Trust. 
In this entertaining talk, Mark tells us about his latest book, "The Handbook of Whales, Dolphins and Porpoises".
We all use field guides. We take them for granted. But what is actually involved in putting one together? Can it really take two long days to produce a single distribution map? Does it really matter if you describe an animal's colour as bluish-grey or greyish-blue? Do you really have to read 23 scientific papers just to calculate a species' population size (which is basically four words - 'world population 60,000-70,000') - in a book of 200,000 words? And then there's all the artwork - three wildlife artists sitting on their own in their studios, day and night, week in, week out, slowing going mad, producing more than 1,000 pieces of original artwork. 
In this hilarious chat, Mark offers a behind-the-scenes look at what it's been like to work on a comprehensive field guide to the world's whales, dolphins and porpoises for the past six years. It was supposed to be two years - the publisher's original deadline has been lost in the mists of time - but it seems to have taken quite a bit longer than expected. 
And, along the way, he waxes lyrical about some of some of his favourite – and some of the most extraordinary – animals on the planet.
With an additional Q&A interactive session this promises to be an informative and amusing evening!
Doors open at 6:45pm, no reserved seating. 
Proceeds from this event in aid of Avon Wildlife Trust 
Book your place here
Booking
Price
Adults £6; Under 16's £3
Additional booking information
Advance booking essential at Eventbrite
https://markcarwardine.eventbrite.co.uk

Alternatively buy tickets at one of our monthly
evening meetings or contact Keynsham Group
Know before you go
Mobility
The Space has full accessibility for wheelchair users
and other disabled people