Our vision
We want to see nature restored on a grand scale across the Avon region. We have big plans between now and 2030 to see this happen.
Our aims
Nature's recovery

We need to make more space for nature to give our struggling wildlife the chance to recover. We would like to see 30% of our land and sea managed for nature by 2030. We'll create, connect and restore a diverse range of abundantly wild places and form thriving nature recovery networks across the region.
Empowering people

Inspiring and resourcing people to take action for wildlife. The science shows that if just one person in every four takes action for wildlife, this can be enough to change the minds and behaviour of the majority, which will help to put nature in recovery. 
Nature-based solutions

We want to restore and create good quality habitat to draw down carbon dioxide from the atmosphere, reduce local flooding and pollution while promoting an abundance of biodiversity across our region. Our vision is to see 1000 hectares of habitat across Avon restored, providing nature-based solutions to the climate crisis.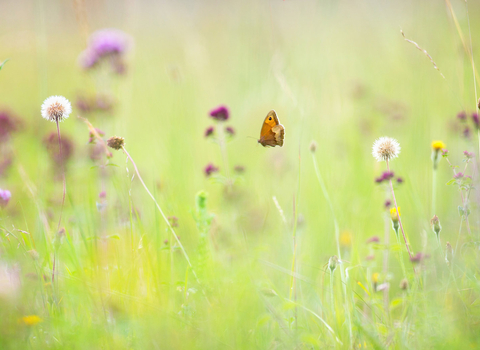 Sir David Attenborough
"No one will protect what they don't care about; and no one will care about what they have never experienced."
Our values
Acknowledge the ecological emergency and the role of nature's recovery in our climate's health 
Prioritise the creation of a nature recovery network, where wildlife can thrive 
Recognise that to achieve nature's recovery we need more people on nature's side
Ensure nature is for everyone, regardless of who they are
Deliver the Trust's objectives by working in partnership with landowners and other organisations 
Promote opportunities for volunteering and support communities in taking action for nature
Take pride in the Trust's role as a community enterprise created by and responsible to its members

Foster a creative and innovative culture internally to create a visionary and dynamic Trust

Demonstrate openness to all its external audiences, partners and customers
Seek to operate in support of ethical trading, and minimise the Trust's carbon footprint
Turn your inbox wild!
Subscribe by email to keep up to date with nature news, wildlife events and special offers from Avon Wildlife Trust.