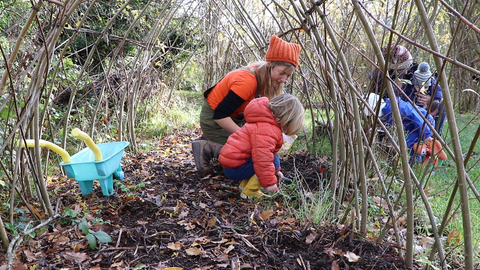 My Wild Child video sessions for families
Location:
Online,
YouTube: https://bit.ly/30W42j6
Watch our weekly self-guided video sessions for families with under-fives, exploring difference activities for learning about the nature and wildlife right on your doorstep.
Event details
About the event
My Wild Child sessions normally run in some parks and green spaces in Bristol during term time, however due to the current situation we'll be delivering self-guided video sessions at the sites so children and families can still continue to enjoy nature in the city in a safe way! 
Sessions combine child-led free play with practical activities, including mini-beast quests, wild stories and much more. Watch our latest self-guided video sessions below!
Watch our latest My Wild Child video session below
Why not join our
for updates on video activities and to find out where you can pick up a self-guided kit to explore nature with.
Since we can't run our sessions in person yet, we've put together these nature explorer kits so you can have fun learning about wildlife on your doorstep. Each kit contains a range of different activities, and each new activity will link to a new video which we will post once a fortnight, so stay tuned!
Our My Wild Facebook Group is also a great place to connect with other families and see what our My Wild Child community is getting up to!